Making a commercial property investment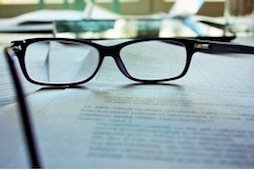 This is the third blog in our series "What does it take to become a commercial property investor?"
So far we have busted the myths around commercial property investment; we've covered the advantages of investing in commercial real estate; and this month we explain what to look for in a commercial property investment.
When looking to buy a commercial property for investment purposes you'll need a special pair of looking glasses – they need to be focused to tenant view, objective and with extra wide lenses to spy potential opportunities and pitfalls. Here are our top tips to get a clear view:
Getting into a Commercial Property Investment
Learn to differentiate an investment property
It's easy to lose focus if you are not an experienced property investor. Forget about what you like and don't like – what you need is objectivity.
Forget about the price and focus on the yield
Yield refers to the earning potential of a property. For example, if a property costs 1,000,000 and was expected to rent for 1,500 a week, the yield would be 1,500 multiplied by 52 (which equals the annual rent), then divided by the purchase price of $1,000,000. In this case, the yield would be 7.8 percent.
Whether it costs $250,000 or $1,000,000, the yield indicates just how good an investment it will be and is a useful measure to compare the earning potential of different properties.
Think like a tenant
If you were looking to rent a commercial property, chances are you would be looking at the location, transport options, local infrastructure, size, parking facilities and neighbourhood, among other things. So, put your tenant hat on and think like a prospective tenant, because as an owner you should consider the very same things.
Can you add value?
Just like residential property, if there is an opportunity to make improvements to attract high quality tenants and increase the capital value while you are at it, it's worth exploring.
Check the zoning
Zoning dictates what sort of businesses can and cannot operate from the property and also what changes or developments can be made, so make sure you are clear about the current and any proposed zoning. It also pays to check with the local council to see if there are developments in the pipeline in the surrounding area.
If in doubt, find an experienced commercial real estate broker. Click here for our list of reputable commercial agents who can help find the right property for you.
Share this: