4 tips to buying commercial property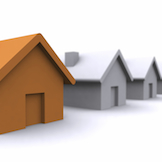 Patience, an eye for detail and the right perspective are essential when you are looking to invest in commercial property. You will need to dedicate time, effort and dollars to up-front research, as its usually the simple mistakes due to lack of due diligence that trip commercial real estate owners up.
We have done our due diligence and compiled a list of the top 4 considerations when buying commercial property:
1. Make the right choice
You need to know what your appetite for risk is because commercial property is generally more volatile than residential. Know where your comfort level is and what sort of property will best meet your financial goals.
There are generally three investor strategies when buying commercial property:
+ Income - the rental return
+ Capital growth
+ Strategic growth of your portfolio
ie. land banking, ability to expand, owner-occupation
2. Take your time and be prepared to spend money
Commercial deals take longer than residential house sales - they are more complex. They take longer to research, more time to purchase, renovate, and to find the right tenant. Proper due diligence will cost you, but it's an expense that you need to shoulder. Look at the big picture - go to Council and review zoning, land issues and consents, look at building permits and existing and planned developments in the surrounding area. Work with the applicable experts.
3. Think like a professional
Remove the emotion, this is a business deal. Buying
commercial property
is about the space - how much you have and what dollar value you can get per square metre. A strategic purchase means analysing the property's age, condition, historical performance, location and yield. High yields alone do not make a sound investment. The cash flow will be bigger than that coming from a residential property, but so too will the expenses. Leases are longer and more complex and loans will have conditions that are more complex.
4. Location, location, location
While you know it's all about supply and demand. Don't be fooled by flashy fit-outs and impressive spreadsheets - it's land that gains in value while buildings depreciate. Talk to people in and around the building; what are the tenants saying, what is business in the area like and what do and don't they like about doing business here? Know what past vacancy rates have been. It all helps paint a picture for on-going demand. Lastly, remember that a well-located property may deliver less income now but may have greater ability to deliver future capital growth. And if it has a quality, longterm tenant, then you may be best to pay a premium.
Search our
Commercial Real Estate for Sale
Share this: