Negotiating a new commercial property lease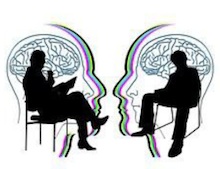 The things you need to know before you sign:
A bad lease can destroy your business. It can drain your finances, lose your customers, block your progress and even kill your exit strategy.
Landlords deal with leases every day, but for tenants they are unfamiliar. This means tenants are often at a disadvantage from the very beginning.
The lease agreement a landlord provides a potential tenant is likely to be either generic or swayed in their favour. It's your responsibility as a tenant is to read it, understand it and then negotiate terms that better suit you.
Before you sign on the dotted line, do your research and be prepared.
Here's what you need to know before negotiating a new commercial property lease:
• A commercial lease is a legal agreement. Therefore, unless you are a lawyer or an experienced real estate professional, don't even consider doing a DIY.
• The Auckland District Law Society commercial lease is by far the most widely used commercial lease in New Zealand. However, many tenants are not aware that it is flexible. It can and should be amended to meet the needs of each landlord and tenant, and their specific arrangement.
• Getting out of a lease is not easy and it can be costly, so consider carefully how long you want to lease the space.
• If your circumstances change and you need to downsize or move some operations off-site prior to the end of your lease, the ability to sublease will save you loads of money and heartache.
• The lease term is not the only date that's negotiable. There's also the right of renewal date and the timing of rent reviews. Get the timing right for your business and you'll be thankful in the long term.
• A common pitfall for tenants is a lack of understating of additional costs. It's not always just the rent you are liable for. What about repairs, maintenance, insurance and other associated costs? Be sure about what you are liable for, you don't want any surprises.
• Do your research; a good understanding of comparable rents and common clauses will place you in a better position to negotiate.
• Check with your local council to make sure there are no restrictions on the type or way you operate a business in the space. Zoning and bylaws can affect your business.
Generally, all a landlord wants is a low maintenance tenant who pays their rent on time and most are be prepared to negotiate in order to get one.
Find out more about leasing Commercial Property or check out some Offices for Lease in Auckland or other Commercial Properties for lease in New Zealand.
Share this: