Looking past residential property investment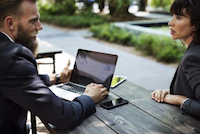 With house prices souring, many small investors are now casting their eyes to the commercial property market – with good reason and good results.
Historically, kiwi investors have been attracted to the residential property market largely due to its affordability. However, according to the Real Estate Institute of New Zealand (REINZ), the national median house price rose to $560,000 in March of this year, while the median house price in Auckland is sitting around $880,000. This growth has priced many small investors out of the residential market. In comparison though, entry level commercial investments can now be found for as little as $300,000.
This is game changer in the property market. Commercial properties are now considered more affordable and they offer greater yields. Longer leases also mean fewer hassles.
If you've tried your hand at residential property investment and are considering adding a commercial property to your portfolio, there are a few things you should know:
You'll need to look long term - few people make short-term gains on commercial property.

Commercial properties can have longer vacancy periods. They also tend to have longer leases, so it kind of balances out.

Location is even more important. For businesses, location is everything, so as an investor it should be top on your list of priorities too.

You'll need more knowledge – you'll be dealing with larger sums of money, more complex leases and people with real business smarts, so you'll need to keep up.

You'll need to up your due diligence. There is more at stake with commercial properties – you'll need to consider things like earthquake strength, building standards, zoning, and much more.

To help you, you'll need a team of people - lawyer, mortgage broker, surveyor, commercial realtor, accountant, to name a few. 
With all that said, the principles of investment remain the same for commercial properties as with residential properties. You still need clear goals, a solid plan and an exit strategy.
Check out our  commercial property listings to find a property that ticks all your boxes.
Share this: