Leasing out a commercial property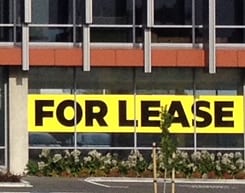 Leasing your commercial property
You probably can't change the location of your commercial property but there are other things you can do to increase your chances of finding a good tenant, quickly, who looks after your property and pays the rent on time.
Keep it spic and span
If your property is looking a little tired, it's amazing what you can do with a limited budget. A lick of paint, some new carpet or even just a really good clean can produce amazing results make it that much more attractive for prospective tenants. But don't forget the outside. The outside of your building is particularly important for commercial properties because not only will your prospective tenants make an initial first impression based the view from the outside, so too with their customers – and first impression count.
Keep it flexible
More than ever before, commercial tenants want flexibility. This includes multi-use spaces, which enable tenants to adjust their workplace as their business grows and changes. For example, an office that can double as a meeting room or warehouse space than can double as a space for light industrial activity.
Go high tech
The right investment in technology is not just attractive to prospective tenants it's also an investment in the future. Cloud-based IT solutions hugely popular with small business and demand is growing. But in order for them to be reliable and effective, high capacity broadband is essential. Having ultra fibre broadband installed in your property will streamline the connection process for current and future tenants.
A mutually beneficial commercial lease
It's arguable which is worse – a bad tenant or no tenant. One thing is for sure, an empty building doesn't help pay the mortgage. A commercial property lease that works for both landlord and tenant is your best bet to attract a good tenant to stay for a long time.
A good agent
Finally, if you've done all you can to get your commercial property into shape, the next step is to find the right agent who will work hard for you - a quick lease at a great price. Start your
commercial agent
search here.
Share this: