How to choose the right property for your business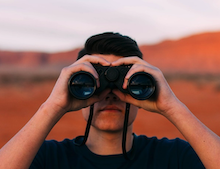 Your business premises has the potential to make or break your business, so choosing the right property for your business is one of the most important decisions you'll make. Here are some tips to help you choose a property that will help build you business not hinder it.
Start with a list
When you start viewing properties, it's easy to get distracted. You might fall in love with a location or be impressed by the bangs and whistles offered by a particular landlord. A list provides a constant reminder of what you are actually looking for – that is, what's important for your business.
Start with the things you like and don't like about your current premises. Then list all the things you want in a new property and order them into must-haves, nice-to-haves and in-a-perfect-world. Keep referring to your list as you search. It will keep you on track.
Price
You may think you've found the perfect property but if you can't afford it then it's no good. Ultimately, it always comes back to money, so this is the single biggest factor when looking for the perfect property for your business.
Do your math and be clear about what you can and can't afford. Don't even look at the properties out of your price range it will only distract you and may push you to pat more than your business can accommodate.
Location, location, location
It's may be one of the biggest clichés in the business, but you can't underestimate how important location is for a business.
You'll need to think about the local amenities, demographics of the area, council zoning, the surrounding businesses, and the visual and environmental aspects of a property. Consider all of these through two lenses: that of your customers and your staff.
The lease agreement
The lease agreement and other legal aspects of leasing a commercial property are crucial. There is a vast difference between a commercial lease and a residential lease. The main difference – the former is usually a lot more complicated than the latter, and the rental amount is just the start. You'll also need to consider the lease term, options to renew, the exit clause, and your legal obligations when it comes to repairs and maintenance.
Finally, don't be in a hurry to find the perfect property. It takes time. Consider the neighbours, services, your future needs and enlisting the help of professionals, because if you get your right, your business will thrive and you won't have to move again any time soon.
Check out some of these great; Retail Shops for Lease, Industrial Warehouses for Lease and Offices for Lease in New Zealand.
Share this: