Exiting a commercial property investment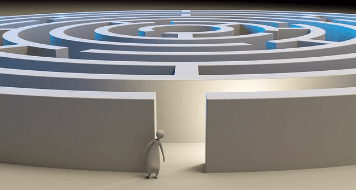 There's a saying 'Always start at the end before you begin'. Flipping this around and applying it to real estate, this means before you invest, you need to have a way out.
The first question to ask yourself is:
"Why am I investing?" There are many great reasons to invest in commercial property – from earning.
extra income and saving on rent, to diversifing your investments, making long-term capital gains and financial future proofing for your family. Whatever your motivation, the answer to this question will help you develop a clear and realistic exit strategy that will guide you when it comes time to cash-out from your investment smoothly and without a blow to your finances.
Your exit strategy should reflect your investment goals – long term or short term. If your strategy is to add value to your property, tenant it, resell and move on, your exit strategy will be led by the timing of these actions and the value of your return. When the value of your return plateaus (after the improvements) then it's probably time to move on.
If your strategy is for longer term investment then more things will come into play. You may choose to sell based on the state of the market at the time or the state of your asset – for example, while aspects of your property still have enough life in them to add value, like the interior fit-out, exterior cladding or roof. Alternatively, your exit strategy could be to pass the property on to loved ones after your death.
If your business is occupying your investment then there are different options. You could sell when your business is done with property or you could sell it while you are still the tenant and lease it back. Something for owner occupiers to be aware of is customizing the property too much. Your exit strategy should provide guidance as to far you can go without sacrificing the value to other potential owners or tenants.
An exit strategy should also include positive and negative contingencies – for example, how will a buoyant property market or a depressed market affect your strategy?
Having an effective exit strategy will help you to avoid panicked selling, selling in a depressed market and selling when your property isn't ready – all of which will compromise your returns. Finally, another saying to finish: "Every exit is an entry somewhere else." So, what's your plan now?
Share this: