Commercial property management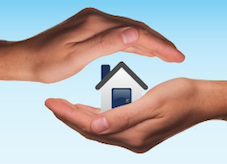 According to this year's National Business Review rich list, released last week, commercial property is a road to riches for many of New Zealand's wealthiest people.  
This blog is the last in a series in which we've explored what it takes to become a commercial property investor. We've looked at the reasons for and against investing in commercial property, what to look for and how to win at auction. This month we look at the pros and cons of engaging a property manager or managing a property yourself.
There's much more to property management than just collecting the rent. There's finding tenants, negotiating rent, organising insurance and maintenance, paying accounts and meeting legal requirements.
Doing the commercial property management yourself, there is potential to:
• save money
• maintain more control
• gain great experience, which could be useful for future investments
• ensure high standards – after all, it's your property, so no one will care more about it than you
.
On the flip side, hiring a property management company means you can:
• save time
• utilise expert skills and infrastructure
• avoid unnecessary stress, such as late night emergencies and difficult tenants
. Property management and property investment require two completely different sets of skills. Ultimately, the decision you make will come down to three things: whether you have the skills to do the job, whether you want to do the job, and the price you place on your time.  The future value and return on your property depends on its location, the quality of the building and the quality of the management, so weigh your options carefully. If you choose to outsource the management of your commercial property, do your research – choose someone who will look after your property as if it was their own.
Searching for a property to buy? then check out our commercial property listings.
Share this: