Commercial property investment questions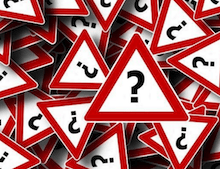 And your commercial property investment
As specialists in the purchase, sale and lease of commercial properties in New Zealand we get a lot of enquiries from first-time commercial property investors. And fair enough, it's a big investment and there's a lot to consider. Here are the top five questions we receive and our response to them:
Is it better to invest in residential or commercial property?
Historically, kiwi investors have been attracted to the residential property market largely due to its affordability. However, according to the Real Estate Institute of New Zealand (REINZ), the national median house price increased by 5.8 percent from January 2018 to January 2019, while the median house price in Auckland is sitting around $800,000. This growth has priced many small investors out of the residential market. In comparison though, entry level commercial investments can now be found for as little as $300,000.
This is game changer in the property market. Commercial properties are now considered more affordable and they offer greater yields. Longer leases also mean fewer hassles. But the principles of investment remain the same for commercial properties as with residential properties. You still need clear goals, a solid plan and an exit strategy.
Is investing in commercial property risky?
There's an element of risk with almost all investments, but due diligence and thorough research will minimise that risk significantly.
There are two main components to commercial property investment: the property itself and the lease. The lease arguably carries the most risk, so special consideration needs to be given to this before committing to purchase a property. If it's tenanted, make sure there is a good quality lease in place and get to know your tenant. Vacancy also poses a risk to commercial property investors, which means selecting the right property, paying careful attention to location and attractiveness to potential tenants, is essential.
How important is location?
Most commercial properties rely on tenants and most tenants rely on customers – so location is important. Think about the local amenities, such as public transport options and cafes, the demographics and business profile of the surrounding area, as well as zoning restrictions, whether the area is visually appealing and any environmental issues. Talk to people in and around the building – what is business in the area like, and what do and what don't they like about doing business here? It all helps paint a picture for ongoing demand.
Also, don't be fooled by flashy fitouts and impressive spreadsheets – it's land that gains in value while buildings depreciate. A well-located property may deliver less income now but may have greater ability to deliver future capital growth. And if it has a quality, long-term tenant, then you may be best to pay a premium.
Are the returns on commercial property higher than residential property?
Rental yield refers to the rate of income return over the cost associated with an investment property and is usually expressed as a percentage. Typically, the rental yield for commercial properties is higher than residential properties, which means more money in the pocket of the investor. Currently in New Zealand, residential rental yields are on the decline due to our rapidly increasing property values. Depending on the location, typical rental yields for residential properties are between 4 and 6 percent, whereas for commercial property it is not uncommon to get between 7 and 10 percent.
Why do I need an exit strategy?
Your exit strategy should reflect your investment goals. If your strategy is to add value to your property, tenant it, resell and move on, your exit strategy will be led by the timing of these actions and the value of your return. Whereas, if your strategy is for longer term investment then more things will come into play. You may choose to sell based on the state of the market at the time or the state of your asset, or it could be to pass the property on to loved ones after your death.
Either way, an effective exit strategy will help you to avoid panicked selling, selling in a depressed market and selling when your property isn't ready – all of which will compromise your returns.
Check out these investment opportunities on NZ Commercial; Retail Shops for Sale, Industrial Warehouses for Sale and Offices for Sale in New Zealand.
Share this: