Choosing a commercial property manager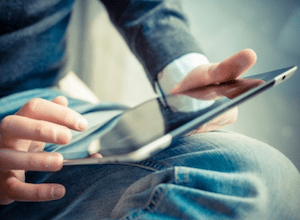 Has your property manager got your back?
Commercial property owners have special needs when it comes to maintaining the value of their property and keeping their tenants happy. The right property management company will help you do both and leave you to focus on the business of owning commercial property.
As a commercial property owner, in many ways you are responsible for someone else's business as well as your own, which is why finding the right property management company is especially important.
Here are our top five questions to ask when hiring a commercial property manager:

1. How can you help me to keep costs down? In order to attract and retain quality long-term tenants, you need to keep your rent as competitive as possible. Your property manager should have strategies to keep up with regular maintenance and keep maintenance costs down, such as mutually beneficial relationships with contractors.
2. How do you charge your fees? There are different types of fee scenarios, but most common would be a percentage of the monthly rent or a flat monthly fee. You should also be clear on what services are included and what are 'add-ons'.
3. What else does your company do? A company that dabbles in property management is probably not a good choice to trust with your investment. Do your research to ensure the right amount of investment – time and resources – are going into the property management arm of their business.
4. Who is my point of contact? Good relationships are important in all aspects of business. You want someone with a professional attitude, personal integrity and someone you actually get on with. You also want someone with experience and good availability.
5. Can you provide referees? Nothing beats a recommendation. Prepare your questions in advance to get the best response.
Finding the right property manager for your precious investment should save you time and provide peace of mind. Getting it wrong will cause unnecessary stress and could even leave you out of pocket. Do your research and get it right.
Find a Commercial Property Investment
Share this: