Before signing a retail lease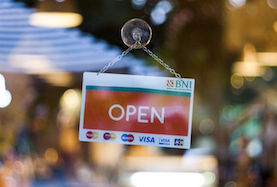 Six things to think about before you sign a retail lease
If you have ever rented a house in the past, you probably think you know a thing or two about property leases. But if you are now in the position of renting premises for your retail business, it would pay to think again. There is a vast difference between a residential lease and a commercial lease. The main difference - the latter is usually a lot more complicated than the former.
So, if your retail business is ready to make the move to bricks and mortar, read on for the top six things you should think about before you sign a retail lease.
Are you paying a fair amount?
Naturally this will be one of the first things you consider, but how do you know? Our advice: ask around. Most business in New Zealand rent their premises, so don't be afraid to ask your neighbours what they pay in rent.
Is your type of business allowed?
If you're unfamiliar with zoning, then this will sound a little strange. Basically, a property's planning zone, which is determined by the local council, shows what activities and land uses are permitted. In addition, a lease can also specify what types of business can be conducted on the premises.
Is there a way out?
If your business is struggling, the last thing you want is to be locked in to a lengthy, inflexible lease. Likewise, if you're business experiences rapid growth you'll need options to expand. Either way, before you enter, make sure you have an exit strategy.
Is there an option to renew?
Having the right to renew, means you can extend your lease under the same terms and conditions. So, if business is booming and you want to stay where you are, there will be no nasty surprises.
Are there any additional clauses?
The majority of commercial leases in New Zealand are bases on the Auckland District Law Society version. However, many tenants are not aware that it is flexible. Clauses on building signage, fit-outs, vehicle parking, your responsibilities as the tenant and who pays what, are all important. Check it carefully for any additional clauses and don't be afraid to add your own.
Have you sought the right advice?
A commercial lease is a legal document; therefore, unless you are a lawyer, you would be well-placed to seek the advice of one.
Search here for a great selection of Retail Properties for Lease
Share this: