What to ask a commercial real estate agent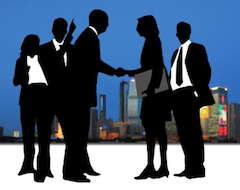 Choosing the right agent to sell or lease your commercial property is the first step to ensuring a successful transaction. They will not only help you close the deal, they will also help you get the price you want.
A good commercial property agent will represent your interests, give you great advice, and assist you through the process. But remember, your agent doesn't get paid unless a deal is made, so their primary objective is to make a deal. No one cares more about your interests than you so don't be afraid to make them work for their commission.
Here's 13 questions to ask a commercial property agent before you engage their services:
1. What experience do you have with this type of property?
2. How much do you think I should market my property for?
3. Who is the target market for this property and how will you reach them?
4. What will you do to promote the property online?
5. What print media do you propose using and how?
6. What additional marketing components can I provide for a successful campaign?
7. Can I see examples of other marketing campaigns you have completed for similar properties?
8. Can you tell me about some of your recent transactions and provide references?
9. Are you affiliated to any networks, associations or trade groups?
10. How and how often will you report on interest and activity?
11. How will you screen, introduce and show potential buyers or tenants my property?
12. Tell me about your company and what it offers?
13. Can I have a copy of your listing contract and fee structure?
It's a good idea to approach several reputable commercial property agents to get a complete picture of services available and to find out who you would like to work with. Ask lots of questions, quantify the value they will add, and determine how successful they are likely to be.
If you are ready to sell or lease your property now, why not start with our list of reputable commercial property agents.
Share this: